Giant Sports International
Giant Sports made its mark by creating one of the best tasting proteins to ever hit the market.  Since then, our keto-friendly products and sports supplements have been enjoyed all over the world. We are constantly changing, growing and innovating to build a brand that will always be a part of your healthy lifestyle.
The concept behind Giant Sports is downright simple: provide you with the absolute best products possible. Our new Performance Series product line is exactly that, containing products that were formulated with you, your goals, and your budget in mind.  These products are only available in stores, so be sure to check the shelves of your favorite retailers soon.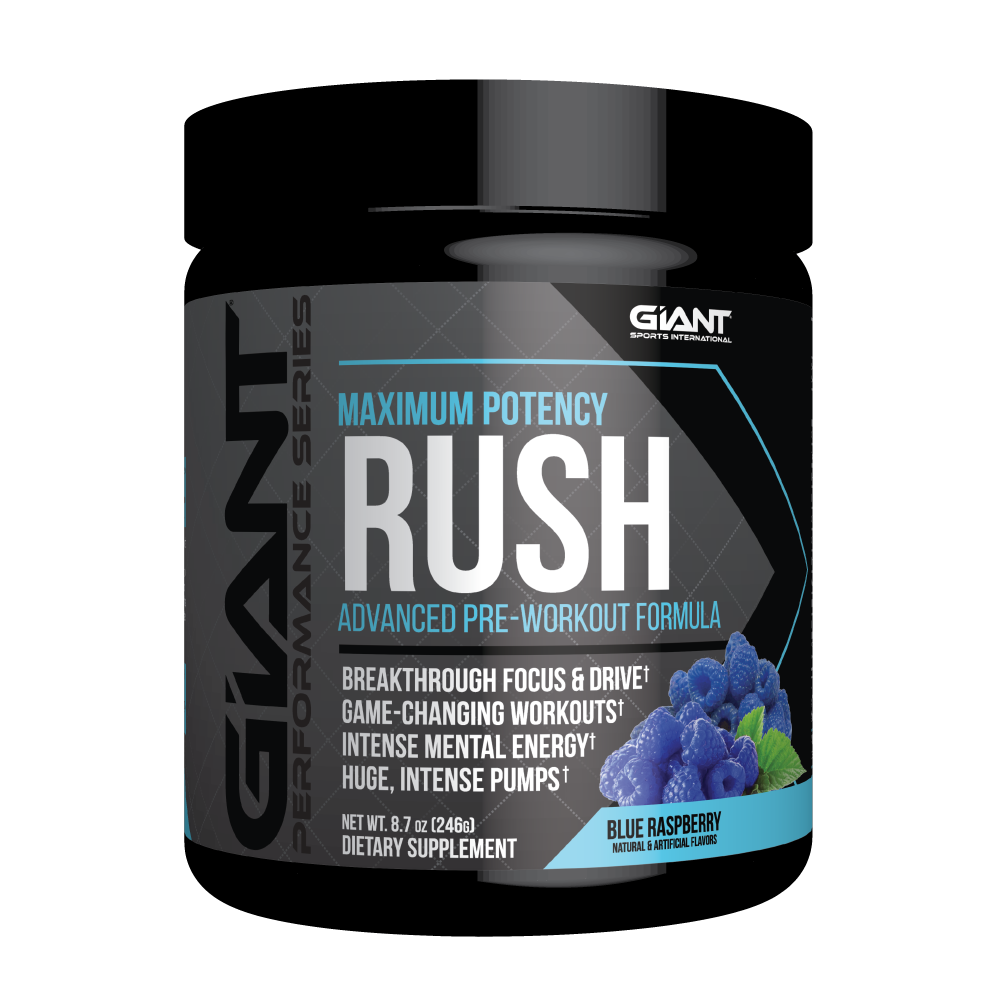 Tap into the true Mind-to-Muscle connection of Giant Sports Performance Series RUSH. This advanced formula is scientifically engineered to support intense mental and physical energy, increased strength, full body pumps, and maximum performance during training.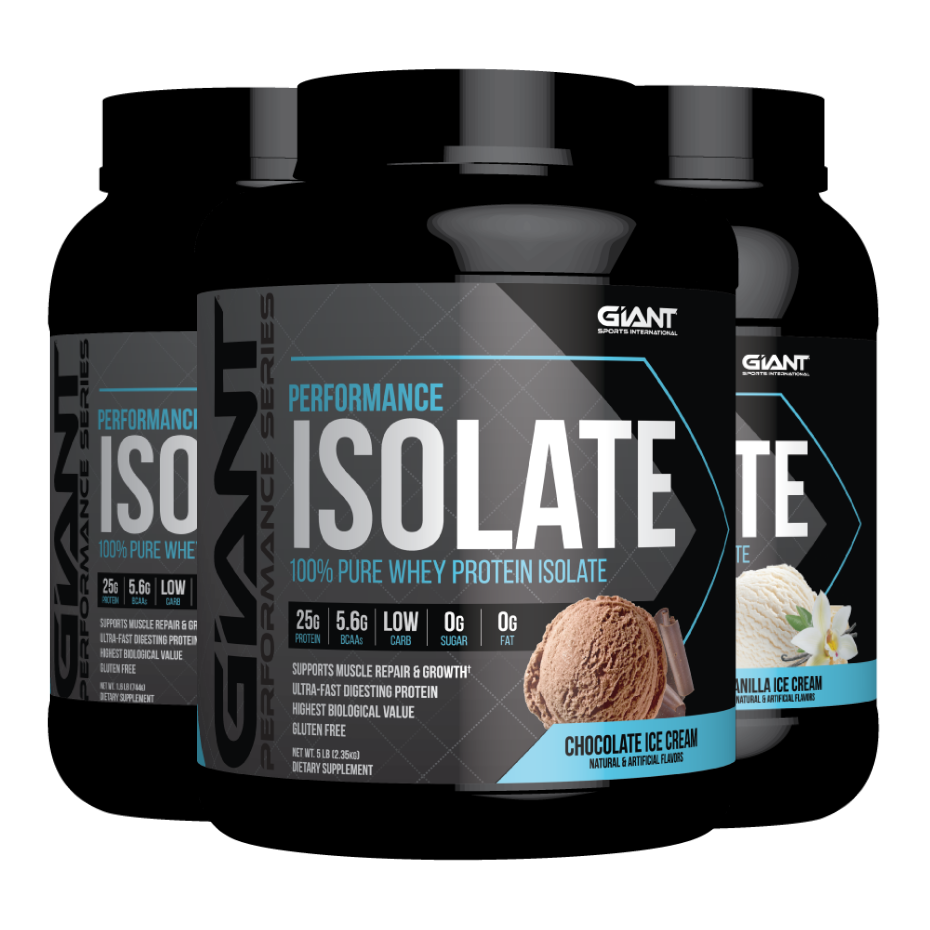 Each serving of Giant Sports Performance Isolate contains 25 grams of complete protein derived solely from high grade, cold processed, ultra-filtered Whey Protein Isolate 90; the purest isolate available. Our protein is also non-GMO, low carb, low calorie, fat free, low cholesterol, and no added sugar. The premium whey protein isolate contained in this product offers the perfect amino acid profile needed for optimal muscle recovery, protein synthesis, and muscle growth
* 25g of Protein  *5g of BCAAs  *No Sugar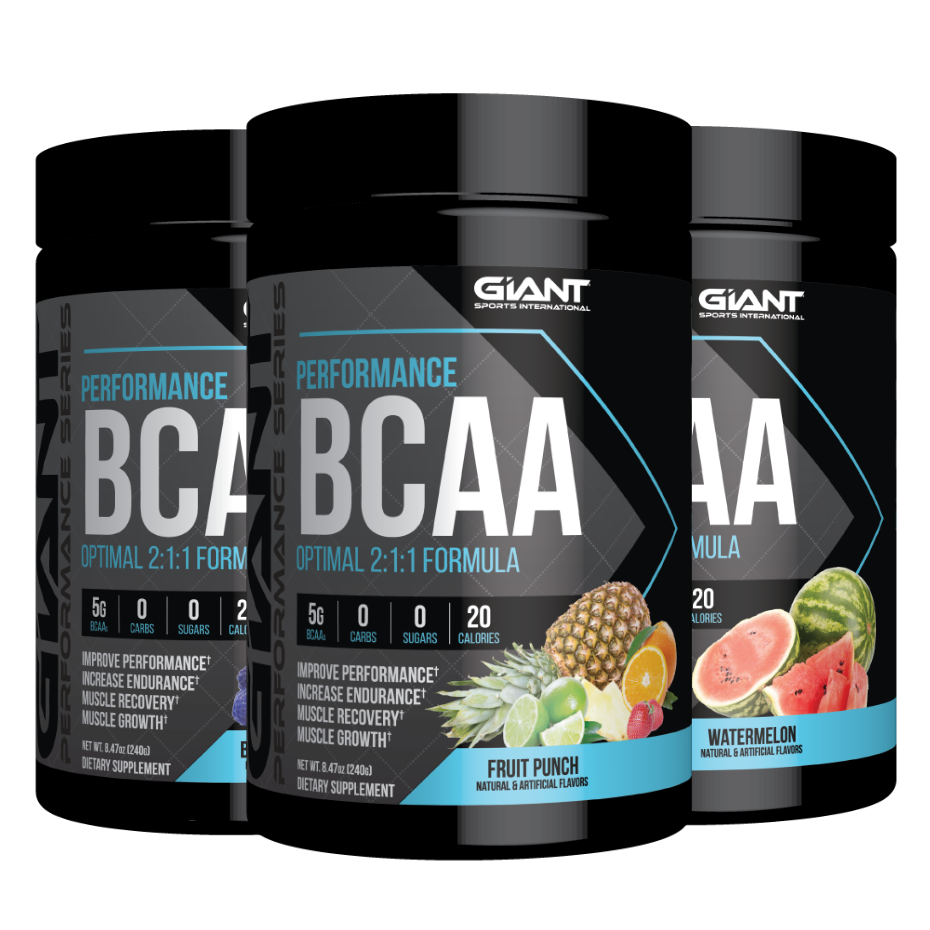 Giant Sports Performance Series BCAA delivers an ideal amount of BCAAs to support muscle development and maintenance. Delivering 5 grams of the highest quality BCAAs (2:1:1 ratio), Giant Sports Performance Series BCAA can help build muscle and increase endurance, while delaying muscle fatigue and reducing muscle soreness
* 3 Great Flavors  *5g of BCAAs  *20 Calories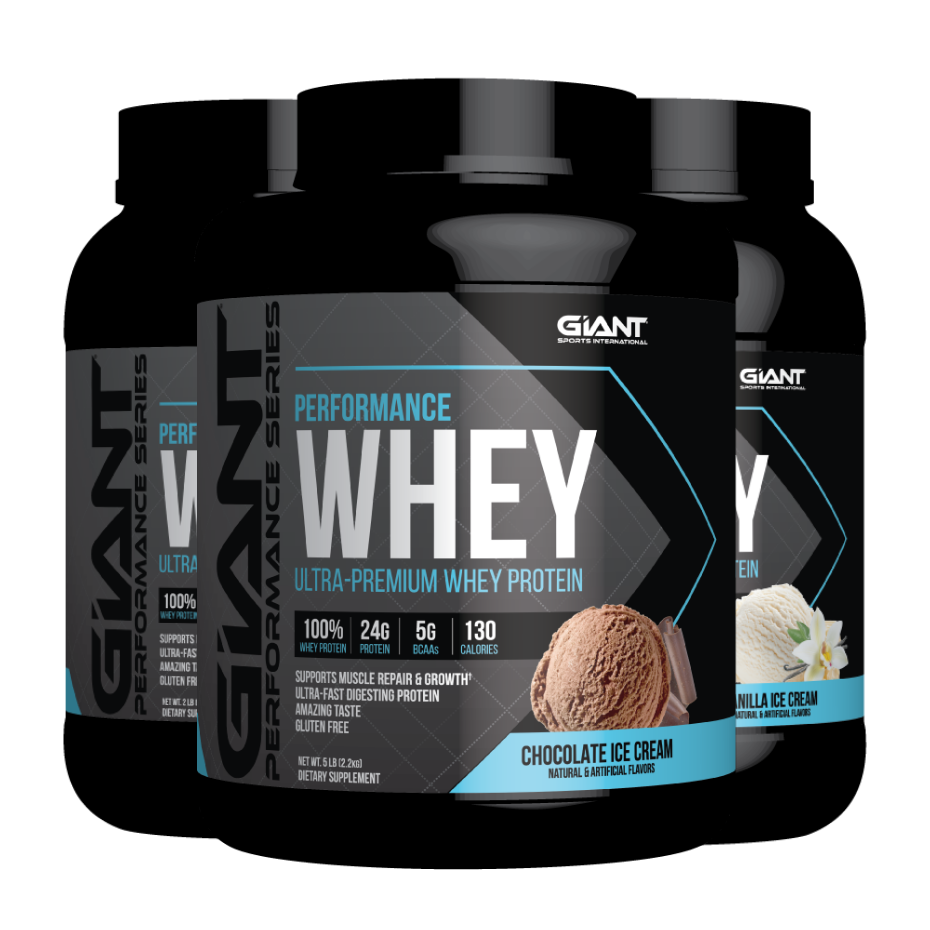 Giant Sports 100% WHEY™ can benefit those with a wide variety of health concerns ranging from the exceptionally competitive athlete looking to increase lean muscle mass, to those trying to preserve lean muscle mass (i.e., children, teenagers, less active individuals as well as elderly).
Giant Sports 100% WHEY™ is produced using meticulous manufacturing processes to create a non-denatured whey protein-specific powder loaded with EAA's & BCAA's for a cleaner, purer product to help build a better you
* 3 Great Flavors  *5g of BCAAs  *24g of Protein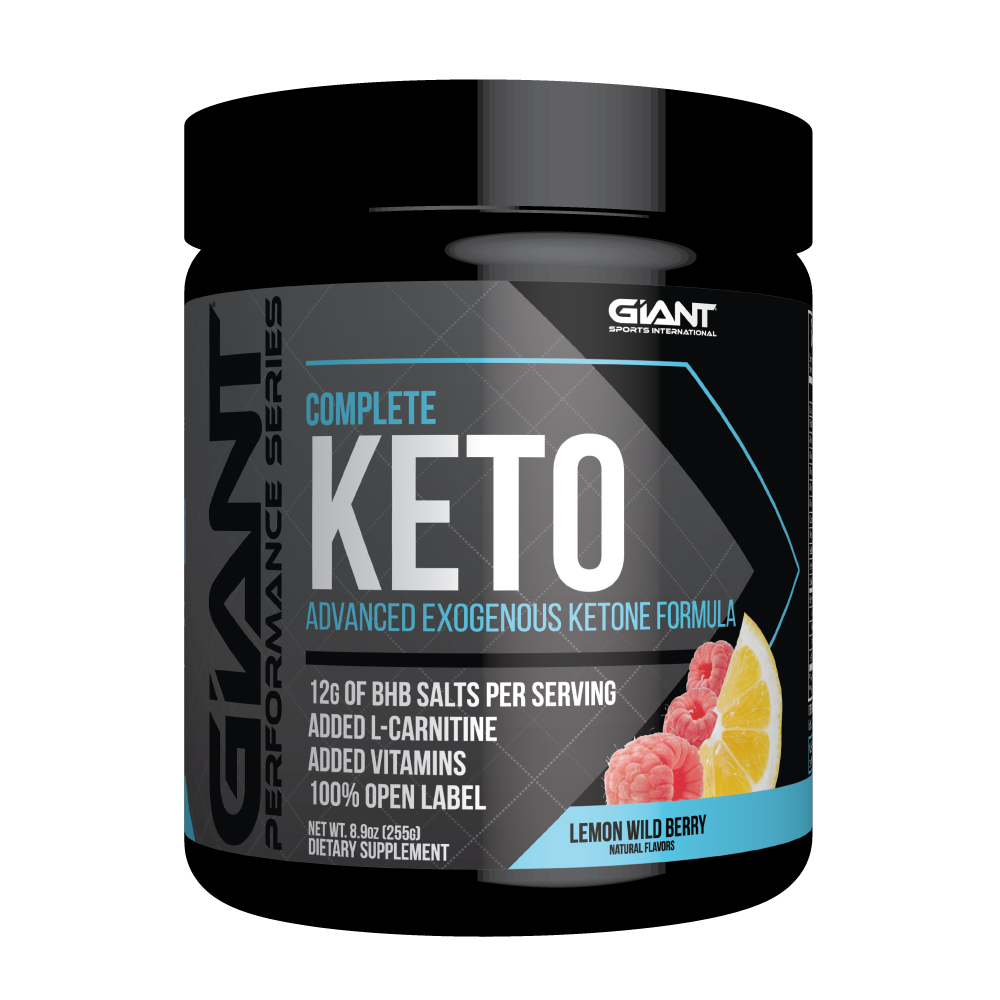 Giant Sports Performance Series Complete Keto can help support your ketogenic diet by raising blood ketone levels and boosting physical performance, mental focus, and sustained energy. The patented BHB Salts (goBHB™) can help you reach and stay in ketosis so you can maximize the fat-burning benefits of a ketogenic diet and exercise
*Lemon Wild Berry Flavor  *12g of BHB Salts Per Serving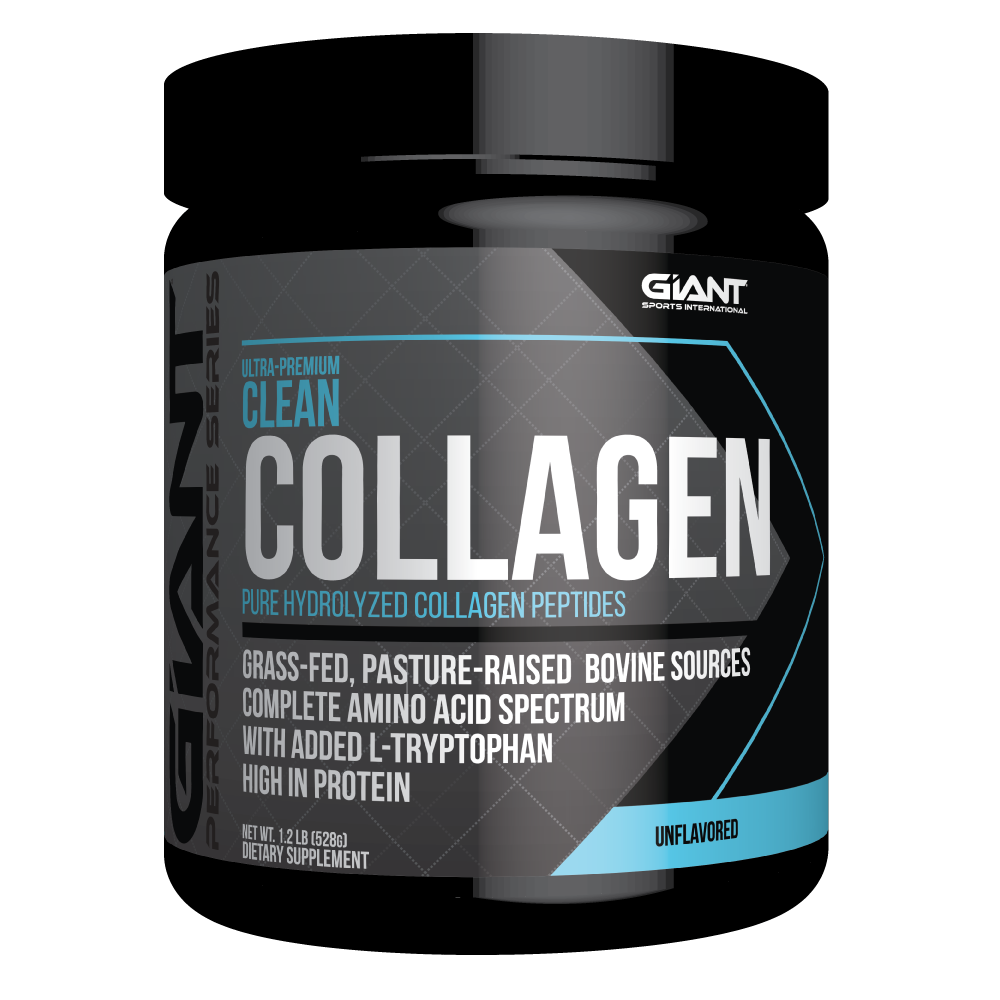 Giant Sports Ultra-Premium CLEAN COLLAGEN contains only the finest, pure, Grade A bovine hydrolyzed collagen peptides, with added L-Tryptophan. Virtually all other hydrolyzed collagen products sold today are completely deficient in this essential amino acid, rendering them "incomplete proteins."   Giant Sports Clean Collagen completes this ultra-premium protein with the addition of this essential amino acid.
* Grass-Fed, Pasture Raised  *11g of Protein per Serving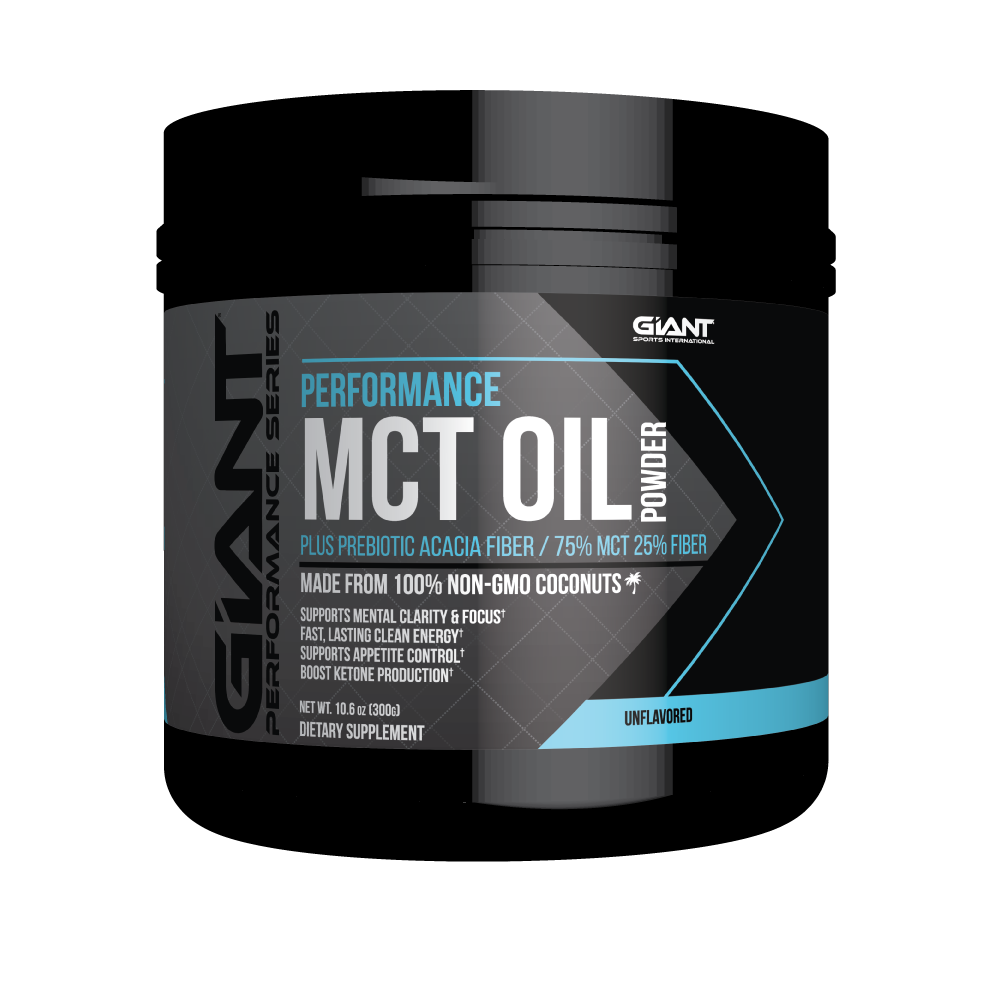 Giant Sports Performance Series MCT Oil Powder is perfect for your ketogenic diet or low-carb lifestyle. Our MCT powder is made of Pure MCT Oil from 100% Non-GMO Coconut Sources and Prebiotic Acacia Fiber.  Giant MCT Oil Powder yields 75% MCTs per serving, giving you more quality medium chain triglycerides to help you burn fat for fuel. Get clean, sustainable energy and focus, and help support your ketogenic diet.
* Added Acacia Fiber  *75% MCTs per Serving 
Giant Sports International
732-965-5620
Wholesale Inquiries:  balejos@giantsupps.com